If you live in Berkeley, California and go to the store to purchase a cell phone, you'll either be greeted by a sign or given a handout that warns you about the risk of carrying your cell phone in the pocket of your shirt or pants or in your bra. The concern is that by keeping the phone on your body, you're exposing yourself to radio frequency radiation that "may exceed the federal guidelines."
READ MORE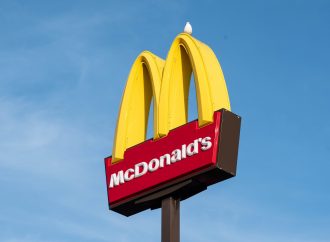 For years, we've heard health experts and consumers alike express their concern that the consumption of beef, pork and chicken treated with antibiotics could lead to antibiotic-resistant infections in humans. McDonald's has now taken a step to address those concerns. The company announced that over the next 2 years it will stop purchasing chicken that has been fed antibiotics also prescribed for humans.
READ MORE
Good for You to Nestlé for agreeing to take artificial flavors and colors out of their chocolates.
READ MORE
When buying products made of plastic, do you look for ones that say BPA-free? Well it turns out that the chemical bisphenol-S (BPS), the alternative to BPA, isn't necessarily safer when it comes to our health. New research shows that BPS can also disrupt the hormone levels in our bodies and can be detrimental to the developing brain.
READ MORE
How carefully do you look at the ingredients in the cosmetic products you buy? Would you be surprised to learn they may contain chemicals harmful to your health? Revlon recently announced that it will remove a chemical that releases formaldehyde and two long-chain parabens from its products. That decision came after more than 100,000 people signed a petition by the non-profit Environmental Working Group (EWG).
READ MORE
Did you know that certain brands of toothpaste–like Crest 3D White and ProHealth– contain tiny specks of plastic that can get caught in your gum line? These small microbeads are made from polyethylene. That's the same type of material that's used in grocery bags and plastic bottles. But what is it doing in toothpaste, since it clearly doesn't have any dental benefits–like preventing cavities or reducing plaque?
READ MORE
When you go to eat out at a place like Panera, you're probably not aware that you may be consuming artificial flavors, colors, sweeteners, preservatives and other additives with each and every bite.
READ MORE
Have you ever heard of brominated vegetable oil or BVO? It's a flame retardant chemical that's also used to stabilize flavor in beverages. There's a controversy regarding its safety. Some research suggests that it may be harmful to us, since it can build up over time in our bodies. BVO is banned in Europe, but here in the U.S., the Food and Drug Administration does allow it as an additive in beverages, as long as the level of concentration is no more than 15 parts per million.
READ MORE
Some "food for thought" the next time you have a Subway sandwich: You may not have heard about a chemical called azodiacarbonamide, which is used in making the rubbery soles of shoes and yoga mats. But it can also be found in Subway's bread.
READ MORE
What would happen if terrorists were able to sabotage as few as 9 key electric-transmission substations out of 55,0000 across the U.S.? Could it cause a catastrophic nationwide blackout? The Wall Street Journal reports on research done by the Federal Energy Regulatory Commission (FERC) that points to the possibility that such an event could lead to weeks and even months of darkness. Security is only required for sub-stations near nuclear power plants, but what can be done to protect the others?
READ MORE
It's a chemical you may not be familiar with, but it's possible that you unknowingly consumed it. Azodicarbonamide (ADA) is used to make yoga mats. But it turns out it also can be found in food products, as it's used to bleach flour and make dough stronger.
READ MORE
This story is only now receiving national attention, but it happened last April. An electrical substation that powers Silicon Valley was knocked out after a sniper attack in which AK-47 assault weapons were reportedly used. It took almost a month to fully repair the station, and Jon Wellinghoff, who was chairman of the Federal Energy Regulatory Commission at the time, is calling it "the most significant incident of domestic terrorism involving the grid that has ever occurred."
READ MORE
Talking cars that can save your life? Automakers may be required to use new technology that lets your car know when potential danger is ahead, the government has announced.
READ MORE
After being put under pressure by environmental groups and consumers alike, Johnson & Johnson has removed the chemicals formaldehyde and 1,4-dioxane from its No More Tears baby shampoo and other products for tots. The company fulfilled its promise of removing the potentially harmful chemicals by the end of 2013, with plans to reformulate all of its other consumer products and brands, such as Clean & Clear and Neutrogena.
READ MORE
As record-breaking cold temperatures move in, it's a good time to refresh your memory on a few common mistakes to avoid. Dr. Joshua Kosowsky, clinical director of emergency medicine at Brigham and Women's Hospital, reminds us that frostbite can take over in just moments of being in extreme cold weather, so it's important to cover any exposed skin, including your face, before going outside.
READ MORE