"People were either assumed to be stupid in school or bright in school, and I was definitely put into the former class."
READ MORE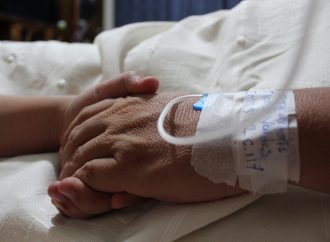 "It's almost a great way to weed out people. 'Wait, you live with your dad.' The reaction to that helps you move through things faster."
READ MORE
No Twitter, Facebook or Instagram accounts for actress Jennifer Aniston. That's what she told Molly McNearney during an InStyle interview:
READ MORE
"When you think about all the people it could help & how it could help change their psyche & give healing ('Songs for the Saints') is probably the most important record I ever made. I hope they get as much healing out of listening to it as I did from making it."
READ MORE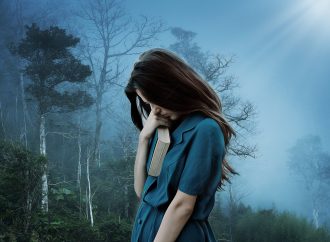 "The grief felt like a void, like it was sucking me in and pushing on me, pulling me in and I couldn't even see or breathe. People who have been through this told me it gets better. And I didn't really believe them. I want other people who go through things to believe it does get better."
READ MORE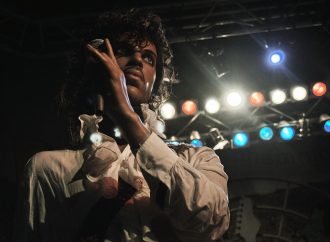 Have you ever been prescribed a painkiller? Did the doctor tell you that opioids like Persoset, Vicatin and Fentanyl, while effective in the short term, can become highly addictive? Did you think that it couldn't happen to you?
READ MORE
The Centers for Disease Control (CDC) says sepsis affects more than 1 million Americans each year–over 258,000 die from it. Yet many of us don't even know what sepsis is, no less how to prevent it. The death this week of Academy award-winning actress, Patty Duke, put a spotlight on this all too common condition. The cause was listed as an intestinal infection that led to sepsis.
READ MORE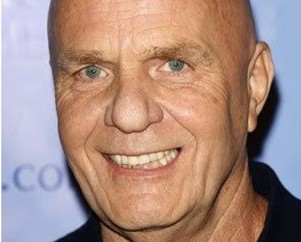 Listen to the audio for my own personal remembrance of meeting Wayne Dyer, who later sent me a book he wrote that was a parable about life and choosing each day to be happy.
READ MORE
What started out as one mother's quest to find non-toxic cleaning products and diapers has turned into a billion dollar business empire. Of course, it probably helped that the mom was a well-known actress, Jessica Alba, who was determined, passionate and fortunate enough to meet the right business partners to back her in this joint venture.
READ MORE
What made a well-known chef decide to start cooking healthier at home and then write a series of cookbooks to encourage others to do the same?
READ MORE
For some performers appearing live on a Broadway stage can be a nerve wracking experience. But singer/actress Idina Menzel, who recently starred in If/Then, is used to that venue. She says the nerves come out for her when she's speaking before groups of girls ages 10 to 14: "Sometimes I get up in front of them and speak out about self-esteem and confidence and taking risks, and my heart is pounding. I feel more responsibility and more nerves talking to them than I do getting up onstage to sing."
READ MORE
What was the wake-up call for actress Lorraine Bracco that got her to take charge of her health, get into better shape and gradually lose 35 excess pounds?
READ MORE
San Francisco 49ers linebacker Chris Borland surprised and even shocked many in the sports world with his announcement that he was giving up football. He made a gutsy personal decision that he feels is best for his health—even though it means walking away from potentially millions of dollars in future contracts.
READ MORE
Actor Alan Alda achieved fame in the 1970's with his starring role in the hit TV series M*A*S*H. While fame can be fleeting, as the saying goes, both his acting career and his marriage have been keepers. New York Times writer Lois Smith Brady talked to Alda and his wife Arlene, who are going to be celebrating their 58th anniversary, about their long-lasting marriage.
READ MORE
Elaine Stritch was perhaps best known to audiences today for her role as Alec Baldwin's one-of-a kind mom in the hit TV show 30 Rock. But the legendary actress, comedienne and singer had a career that spanned decades–taking her from theater to movies to television. As Joe Dziemianowicz wrote in the NY Daily News: "She left a showbiz legacy that no one can match." He described the legendary entertainer, who died July 17th, as "feisty, fearless and relentlessly frank."
READ MORE