"The technology of building a super EMP weapon is understood and at least by circumstantial evidence… the North Koreans know how to do it."
READ MORE
"An EMP is a devastating explosion that sends a pulse that knocks out all electric, everything- everything that is connected to any kind- that is wired, that has a circuit board, gets fried out. Everything is gone. Cars stop. Planes fall out of the sky."
READ MORE
Can you imagine what it would be like to be without power for weeks or even longer? Could we survive such a nationwide blackout? In a CBS Interview, journalist Ted Koppel discusses his latest book "Lights Out" and the vulnerability of our electric grid to cyber attacks and more.
READ MORE
"If the geopolitical situation changes and Iran wants to target these facilities, if they have this kind of information it will make it a lot easier."
READ MORE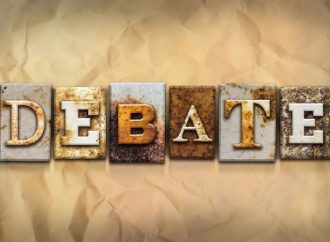 Why is it that the vulnerability of our civilian electric grid is not even considered important enough to be discussed in a 2 or 3 hour debate? Consider some of the subjects that did got plenty of air time at the 1st two GOP debates on Fox News & CNN, from the de-funding of Planned Parenthood to anything that Trump may have said about anything or anyone at any time.
READ MORE
A Good for You Conversation with Dr. Peter Pry, Executive Director of the Task Force on National & Homeland Security on the findings of two Congressional Commissions:
READ MORE
"The purpose of this hearing is basically to pull our heads out of the sand. This is a threat that is real, and we need to acknowledge."
READ MORE
"Protecting the national electric grid from EMP is necessary to preserve the existence of American civilization, to sustain U.S. military power-projection capabilities, and it would also mitigate worst-case threats from cyber warfare, sabotage, kinetic attacks, and even severe weather."
READ MORE
"What is lacking in Washington is a sense of urgency. Lawmakers and the administration need to move rapidly to build resilience into our electric grid and defend against an attack that could deliver a devastating blow to the U.S. economy and the American people. Congress should pass and the president should sign into law the Shield Act and CIPA as soon as possible. Literally millions of Americans lives could depend on it."
READ MORE
"In my view the July 2012 storm was in all respects at least as strong as the 1859 Carrington event. The only difference is, it missed."
READ MORE
What would happen if terrorists were able to sabotage as few as 9 key electric-transmission substations out of 55,0000 across the U.S.? Could it cause a catastrophic nationwide blackout? The Wall Street Journal reports on research done by the Federal Energy Regulatory Commission (FERC) that points to the possibility that such an event could lead to weeks and even months of darkness. Security is only required for sub-stations near nuclear power plants, but what can be done to protect the others?
READ MORE
This story is only now receiving national attention, but it happened last April. An electrical substation that powers Silicon Valley was knocked out after a sniper attack in which AK-47 assault weapons were reportedly used. It took almost a month to fully repair the station, and Jon Wellinghoff, who was chairman of the Federal Energy Regulatory Commission at the time, is calling it "the most significant incident of domestic terrorism involving the grid that has ever occurred."
READ MORE