The love for one's mother is a unique dance of growth and occasional hurt feelings.  Being the recipient of such thoughtfulness, such a beautiful display of daily affection in the every day and is often spurned by children who do not recognize the purity of a mother's actions.  But as we age and begin to
READ MORE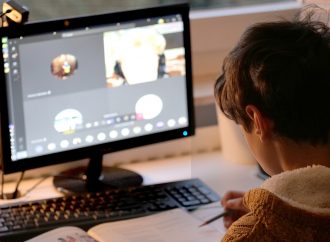 "Thomas just wouldn't do anything other than play on his computer and phone. I'd lock digital devices in my safe, but he would outsmart me."
READ MORE
No parent wants their child to ever fail or fall down. But can you unwittingly hurt your child in the long run by repeatedly being too quick to intervene? As a parent, Kelly Wallace, CNN's Digital correspondent, admits to grappling with that question. Here is some expert advice that she has found particularly helpful.
READ MORE
That's the finding from a University of British Columbia study recently published in the journal Social Science & Medicine.
READ MORE
What can you do now to ensure that your children will one day succeed as adults? Could it be as simple as teaching them to be kind, cooperative and helpful to others?
READ MORE
Texting while driving is downright dangerous. But that doesn't stop countless adults and teens alike from doing it. Parents may want to keep this in mind the next time they're tempted to reach for their phone while behind the wheel. Your children may very well follow your example with potentially deadly consequences.
READ MORE
What would you do if you found out that your teenagers had been rude to an adult who asked them to stop talking during a movie at a local theater?
READ MORE
Parents may wait for the next appointment with the pediatrician to discuss symptoms of anxiety or mental health problems they've observed with their child. It's likely that a busy pediatrician will only spend a short time with the child before recommending a child psychiatrist or psychologist.
READ MORE
Staying connected through texting and social media has become an integral part of everyday life for many college students. But just how well would they function if their smartphones were suddenly shut off and they had to avoid all social media?
READ MORE
Do you remember cramming for a big test–possibly pulling an all-nighter. And yes, you may have passed with flying colors, and what a relief that was! But did you really learn the material–meaning did it stay with you in the long run? And did getting a better grade than one of your classmates indicate you had a better understanding of the subject matter?
READ MORE
Do you have trouble getting your children to tell you about their day at school? Just asking "how was your day" may not illicit much of a response. Mommy blogger and former teacher Liz Evans has some good suggestions on the kinds of questions that will get children to open up and share their true feelings about what they experienced.
READ MORE
No parent wants their child to be the victim of cyberbullying. But could something as simple as having regular family dinners together help reduce the potential negative effects on a child's psyche? A new study reported in the journal JAMA Pediatrics found that this may very well be the case.
READ MORE
Are you concerned that your children are spending too much time using digital devices, like smartphones and tablets? Is it at the expense of quality time interacting with friends and family? You may be interested in the findings of a new UCLA Department of Psychology study about the affects of technology on children's social skills.
READ MORE
Is your teenager sleep deprived during the school year, because classes start too early? The American Academy of Pediatrics (AAP) is now weighing in on the issue of school start times for teens. The AAP believes 8:30 a.m. or later is best for middle and high school students.
READ MORE
Taking care of an elderly parent in declining health can certainly be challenging. It can also be one of the most memorable and life enriching experiences you can have. Writer Dave Shiflett knows all too well how saddening and difficult it is. But the time he spent caring for his father, who struggled with dementia, helped him learn valuable lessons that shaped him into the person he is today.
READ MORE