In the movie "Still Alice", Golden Globe best actress winner Julianne Moore plays a woman battling early onset Alzheimer's. Her character, Alice Howland, says: "Please do not think I am suffering. I am not suffering. I am struggling, struggling to be a part of things, to stay connected to who I once was."
READ MORE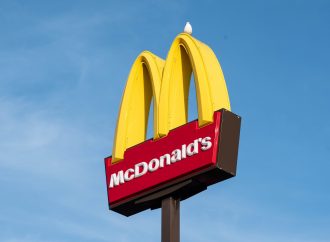 For years, we've heard health experts and consumers alike express their concern that the consumption of beef, pork and chicken treated with antibiotics could lead to antibiotic-resistant infections in humans. McDonald's has now taken a step to address those concerns. The company announced that over the next 2 years it will stop purchasing chicken that has been fed antibiotics also prescribed for humans.
READ MORE
Texting while driving is downright dangerous. But that doesn't stop countless adults and teens alike from doing it. Parents may want to keep this in mind the next time they're tempted to reach for their phone while behind the wheel. Your children may very well follow your example with potentially deadly consequences.
READ MORE
Do you want to keep your brain functioning well and reduce your chance of cognitive decline as you get older?  It's smart to eat healthy.  That's the finding of a new study in the journal Neurology.
READ MORE
For some performers appearing live on a Broadway stage can be a nerve wracking experience. But singer/actress Idina Menzel, who recently starred in If/Then, is used to that venue. She says the nerves come out for her when she's speaking before groups of girls ages 10 to 14: "Sometimes I get up in front of them and speak out about self-esteem and confidence and taking risks, and my heart is pounding. I feel more responsibility and more nerves talking to them than I do getting up onstage to sing."
READ MORE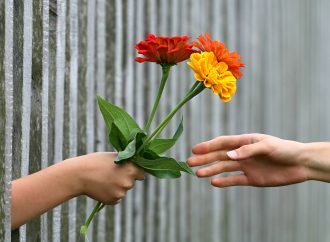 Need an antidote to stress? Want to do something that's good for your brain and may even help you to live longer? Research shows that giving of your time, talent & treasure not only benefits others, it's good for you too.
READ MORE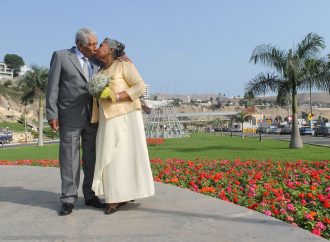 There's an old adage: "You're only as old as you feel." So does feeling younger than your biological age make it more likely that you'll live longer?
READ MORE
Have you ever bit into a tomato just picked from the garden that was red, ripe, juicy and bursting with flavor? Can you remember eating a slice of tomato in a pre-packaged sandwich that was pinkish and plastic looking and devoid of flavor and taste?
READ MORE
Jimmy Fallon is doing his part to bring thank you notes back into the spotlight! His weekly thank you notes segment on "The Tonight Show" is a humorous reminder that we have so many things to be grateful for. And research shows that expressing gratitude is good for you! From stress relief and better sleep to a more positive outlook, sharing what you're thankful for benefits you.
READ MORE
You might want to think twice before handing your toddler your smartphone. Check out our Good for You Conversation with Dr. Gail Saltz on what you need to know about children, technology and how it impacts their development.
READ MORE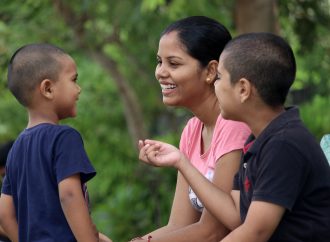 What are you thankful for today? Have you taken the time to teach your children the importance of expressing gratitude? Kids who are taught gratitude are more likely to be appreciative of what they have, and new research has shown they experience a variety of other benefits, too.
READ MORE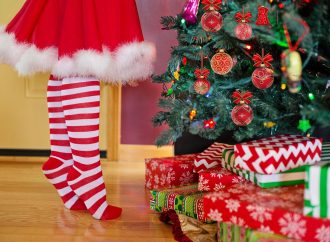 Many of us find the holidays to be particularly stressful, but the good news is that you can change your attitude to enjoy the present more. In the new book, "The Mayo Clinic Guide to Stress-Free Living", author Amit Sood offers a plan to help you reduce stress.
READ MORE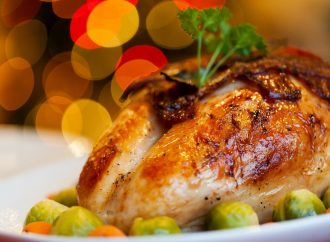 What do you talk about around the Thanksgiving dinner table? This story from November 2013 is every bit as relevant today. Then Surgeon General, Boris Lushniak, reminded us that it's a good time to talk about your family's history of diseases and any other information that can help you keep your loved ones healthy, as the holiday has been declared National Family History Day.
READ MORE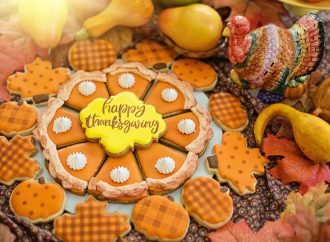 According to nutritional psychologists and researchers at the University of Southampton, nostalgia (as experienced at Thanksgiving) fills a very important need to belong and feel socially connected, and is actually good for our mental health.
READ MORE